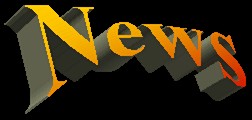 18/04/2004
My classic worm game Wiggly Worm '94 Special Edition has now been fixed so that it works under Windows 2000 and XP.
31/01/2003
Amiga logos page added - You can view some logos from my Amiga music disks and demos on this page.
21/12/2002
Liverpool Mathew Street WebCam is now up and running - This can be found at www.mathew.st
18/12/2002
Moved web site away from Tripod to my own Linux server.
16/08/2001
Updated TCZ links and added link to Seasoned Pioneers Ltd. commercial web site, which I designed.
05/01/2001
Wiggly Worm '94 Special Edition added to web site (Downloadable FREE game for your PC.)

05/01/2001
www.jcdigita.com web site launched with a complete archive of Amiga modules by JC Digita (1990-1994.) The rest of this web site is still under construction, and new sections will be added in the future.

Planned features include:
Amiga emulator ADF's of my Amiga demos and music disks (If I can get hold of a working Amiga, and my original Amiga floppy disk-based copies still work!)


My PC games, such as Wiggly Worm '94 Special Edition and Total Maniac, accompanied by their Turbo Pascal source code, released under the GNU General Public License.